A blog for startups and small businesses
Covering topics on how to start and grow a business, and develop yourself as an entrepreneur.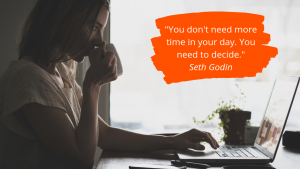 This is a short and sweet post on principles for improving productivity. I am writing this post at a time when I have removed all distraction and minimised all other tasks that take time out of my day – travel time, cooking, life admin etc. My calendar is clear. So I have no excuse for […]
Read More
Ready to take the next steps with your idea?
Check out our Ideas you Can Execute Programme, designed to help people validate ideas and learn key concepts to get started in business