We teach people how to turn business ideas into companies that make money and a positive impact.
We're a learning and community platform to help people to start and grow businesses.
Most people aren't taught how to turn an idea into a reality, and it's hard to find others on a similar journey. We teach people how to do this and facilitate ongoing support through our community, regular events and business development programmes.
We focus primarily on helping people to:
develop as entrepreneurs
find a viable idea
complete customer discovery and market validation
build business fundamentals
launch the first version of their product, and
connect with a supportive community.
Be amongst people who will support you to grow yourself and your business.
Powered by Mighty Networks, our online community facilitates meaningful connections with others who are starting and building businesses, from budding entrepreneurs to business leaders.
Entrepreneurship is a long and hard journey, involving many decisions along the way. Our community gives founders ongoing support to help with decision making, maintaining momentum and keeping in a good state of mind.
Get structure and accountability by joining one of our startup programmes
Phase 1: Ideas You Can Execute
Get started with this 8-week programme to learn how to find, communicate, validate and launch an idea.
Phase 2: Building a Viable Business
Build a product people value, acquire customers and develop a business model that is sustainable with this 3-month programme.
Phase 3: Building Momentum
Once you've got going, this is our ongoing programme to help you keep going with the right support network.
Connect, learn and be inspired at our regular events
Entrepreneurs Unleashed
Hear the stories of starting out from two founders. Held bi-monthly, 6-9pm at GridAKL.
Lean Coffee
Collectively solve problems and discuss ideas. Held on the last Tuesday of every month in Eden Terrace.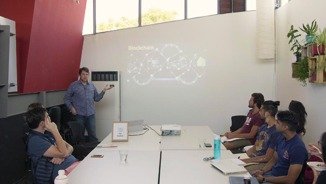 Specialised Workshops
Workshops covering a range of topics including, blockchain, startup legal and digital marketing.
Meet a few of the talented companies we've worked with