Here you'll find 'how to' guides, templates and other business resources. They are designed to help you work through various compnents of building a valuable company.
How to come up with a business idea
We have tools to help with things like validating your idea, finding your first customers, developing your startup DNA and more...
How to turn an idea into a business that makes money
Helping you with things like your business plan, actionable steps to creating value, marketing tips etc.
How to be more productive
We have resources and recommendations to help you with things like your mindset and habits which are core to your productivity within your business.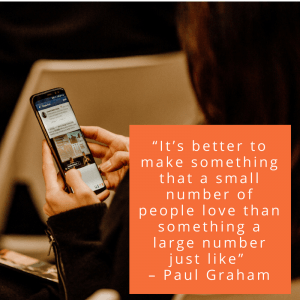 In this resource we cover why it's important to focus your efforts on a core group of customers with similar behaviors. The mistake a large number of founders make when […]
We're continuously building out our free resource library, so if there's something that you'd like to know more about please let us know.