These events are a place for Auckland startups, solo-preneurs, freelancers and creatives to meet, share knowledge, and ask for help.
Next Event: Auckland CBD, 2 April, 7:30am -9am
Aspiring entrepreneurs, startup founders, creatives and anyone else looking to make a positive dent in the world.
The aim of the morning is to connect, share knowledge and help each other do better through the force of the community.
What topics will we discuss?
It's up to the group, but common themes tend to be community building, sustainability in business, transparency in your company, how to create an amazing culture, how to be more productive, how to be happier at work, how to test early-stage ideas, how to find focus, how to find developers, designers or co-founders, growth and content marketing.
We welcome all sorts of startup, business and happiness related topics you might need help with!
Is this the only event like this?
There are dozens of Lean Coffee meetups happening across the world in places like Seattle, San Francisco, Toronto, Stockholm, Edinburgh, Brighton & Sydney.
What's included in the $5.75 attendance fee?
That's right, for less then you'd pay at a cafe or even the supermarket, you can grab yourself some coffee and bagels to start your morning off right before we dive into our business chat!
It's like having a nice breakfast with the bonus of tackling your business challenges with like-minded individuals, or vice versa!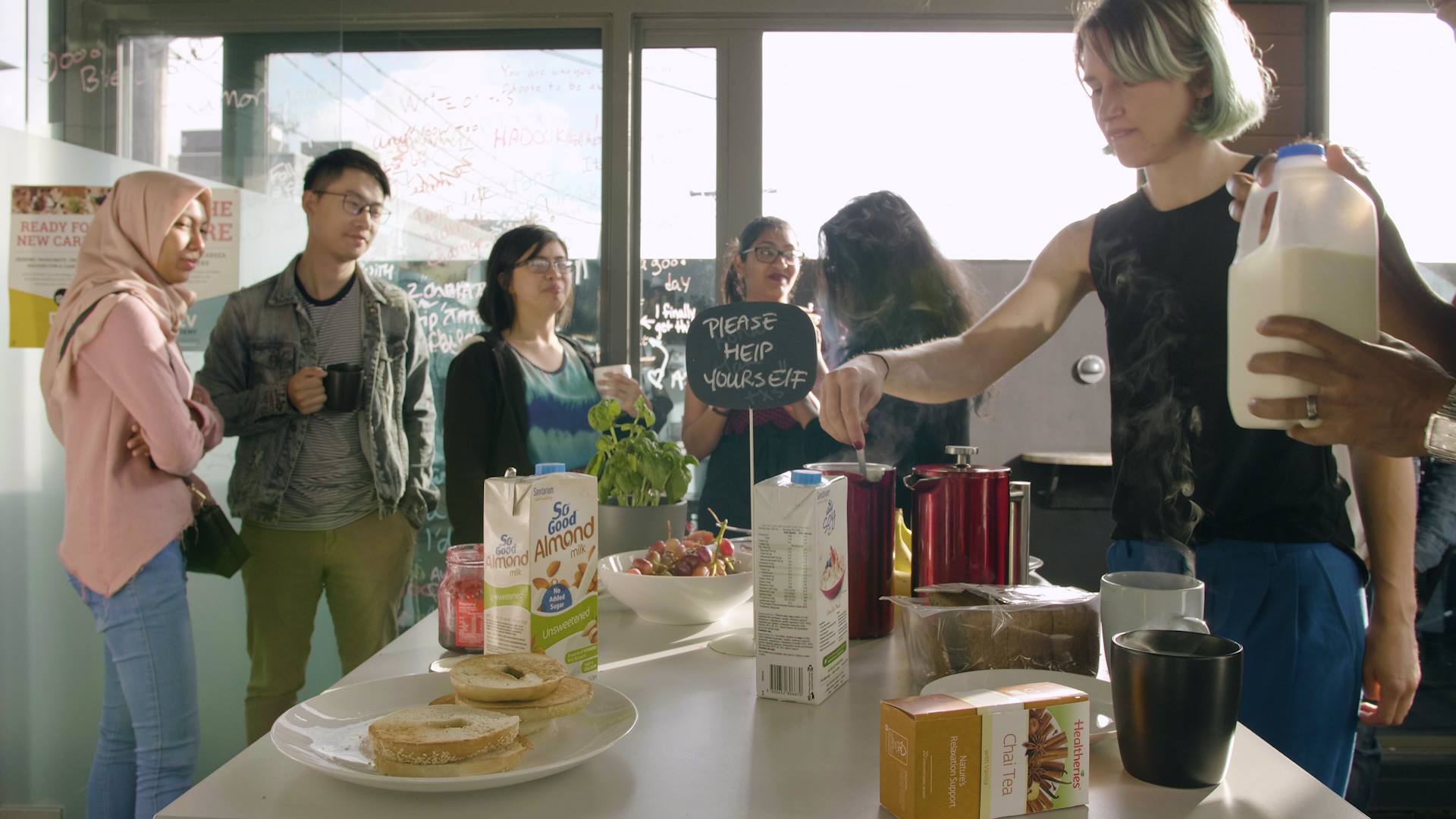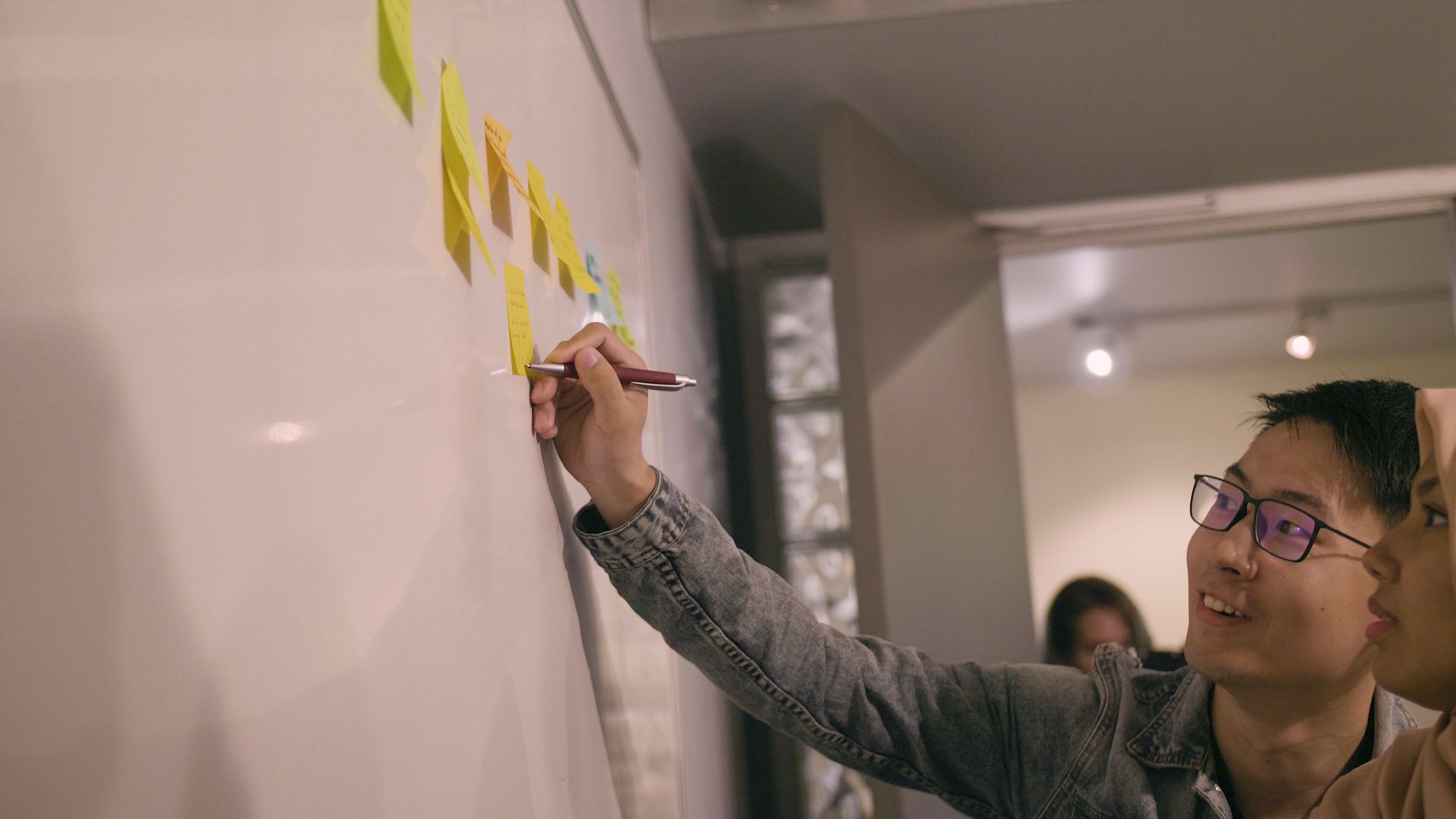 Tackle business challenges
After you've made yourself a nice bagel and brew, we'll grab a seat together and all write what we'd like to chat about on a post-it note. We stick these up on a board and all vote on the top three we'd most like to chat about and everyone can have a chance to give their opinion if they'd like!

The best thing about these chats is that there are no stupid questions. Entrepreneurship is a challenging journey and these events are about supporting each other no matter what the issue.
As cliché as it sounds, this is a safe circle! We encourage you to speak as freely as you'd like with no fear of judgement. What this also creates is a lovely environment for people to connect and make friends, we often send an email after the event connecting the group who wish to all stay in touch.
The more you come to these the more regular faces you might see too! Making like-minded friends is just inevitable I'm afraid 😉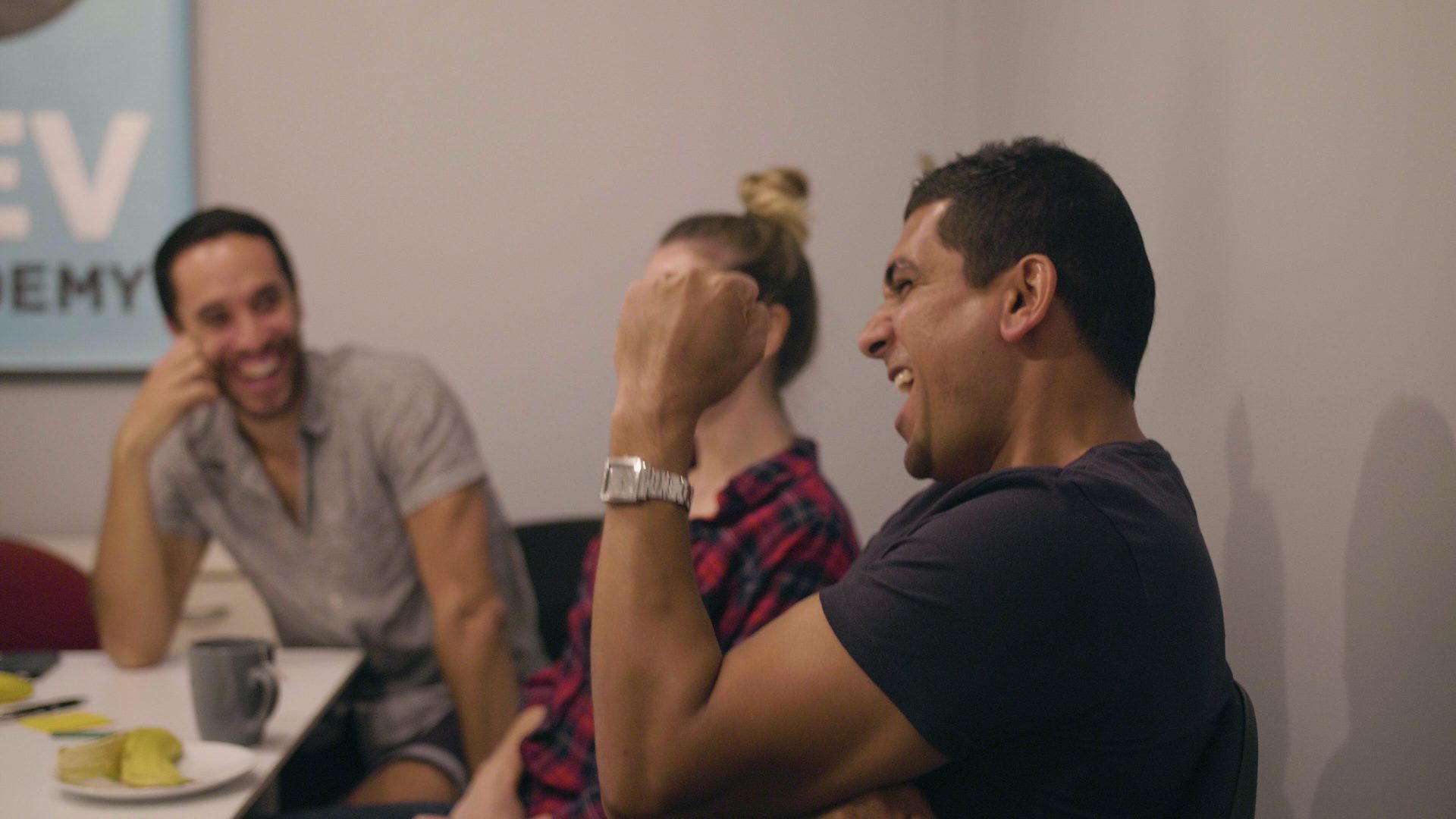 Miss one of these? Don't worry...
Just check out our YouTube channel or the Mum's Garage Facebook page for Nat's 'Common Questions' videos. Within these Nat will select a post-it note question, raised at one of our Lean Coffee mornings, to speak about and give her advice.