Entrepreneurs Unleashed was born to create a place where aspiring entrepreneurs could come together and learn from those who have come before them. To give them the confidence and knowledge to get started on their own journeys with the support of a like-minded community that want to see them succeed. 

At each Entrepreneurs Unleashed we invite along two founders or startup specialists to share stories and insights. Events are usually themed so founders cover particular topics, such as purpose-driven business, funding, community, or particular pathways to success.
Relaxed and empowering atmosphere
The format of these events allows our audience to continuously have the chance to ask questions directly to our speakers on stage. These events usually have between 60-100 guests and maintain an an intimate and safe atmosphere to ensure you can always feel comfortable grabbing the mic and valued.
"The size of the audience is right to feel a connection with the speakers and makes it easy to ask questions" - Attendee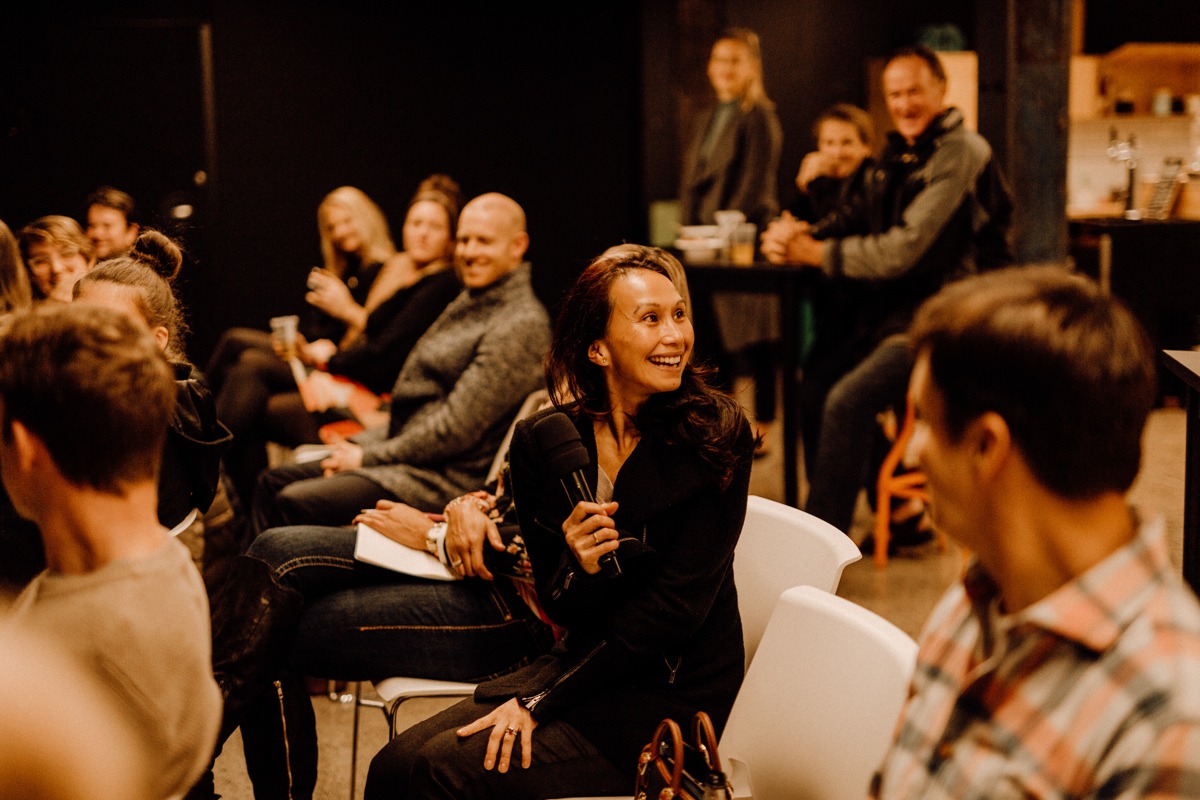 Thanks to our good friends at Organic Mechanic along with your ticket you'll also be able to be kind to your gut, topping up your cup with delicious kombucha!
"I go to enjoy interesting company and listen to insightful speakers" - Attendee
Heathly, nutricious dinner
Also included in the ticket price is a meal of tasty, healthy food provided by Catroux catering. We've had many the compliment of this spread and you're welcome to start filling that plate from when you arrive.
"The food was outstanding: best I'd ever had at an event." - Attendee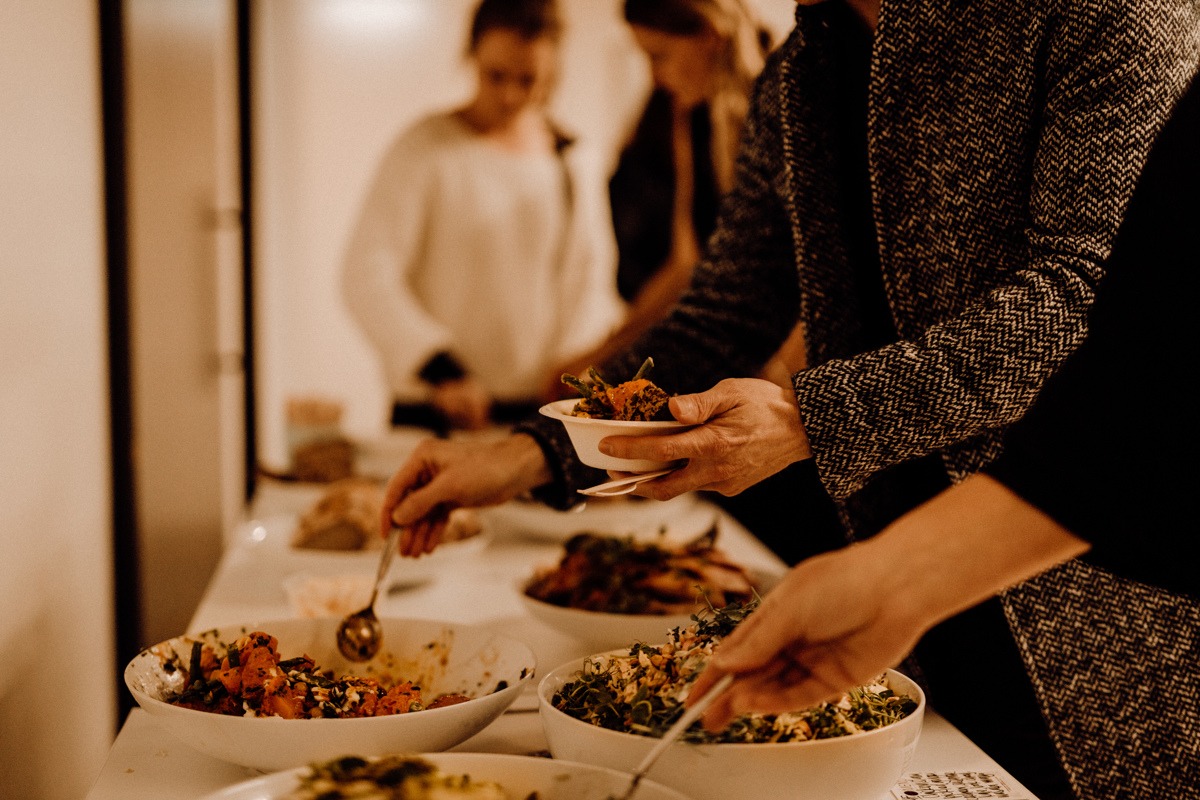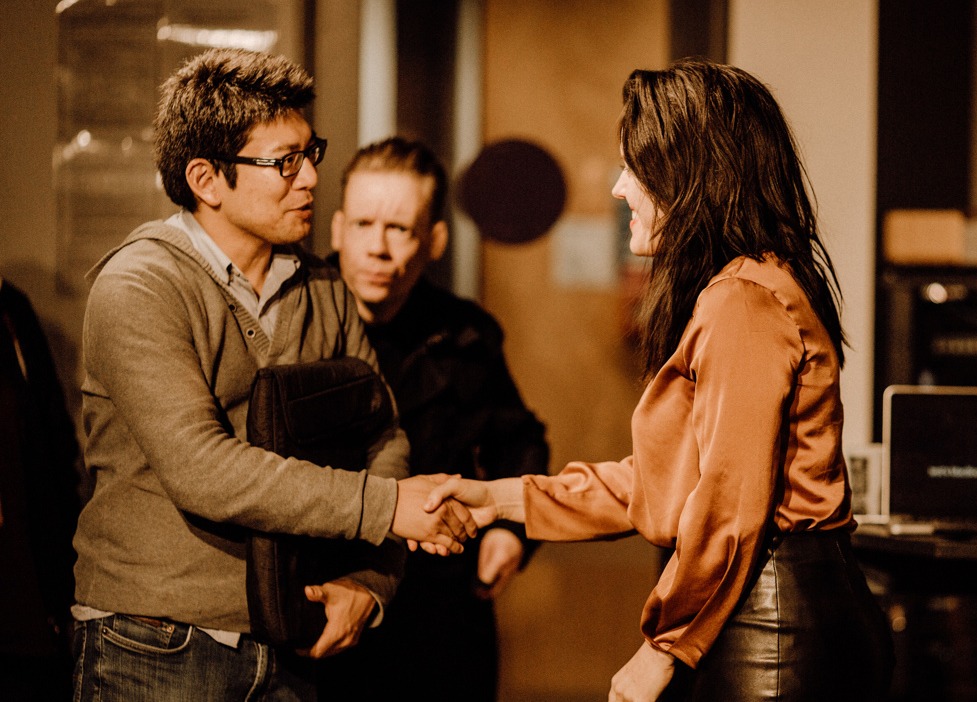 Succesful yet relatable speakers
Our amazing speakers have always been incredibly humble and approachable to all our guests, happy to answer questions after their time on stage.
"It was so inspiring that I have left the event feeling like there is no impossible!" - Attendee
"I felt in a positive environment, in front of driven entrepreneurs that were happy to casually reflect on their journey and take questions from an inspired audience" - Attendee
We encourage you to chat and network with the other attendees at the event to encourage, support and collaborate on your own business ideas. The Mum's Garage community is a kind, friendly and approachable lot who don't bite!
"I knew hardly anyone - (it is a) great way to meet new people outside my everyday bubble." - Attendee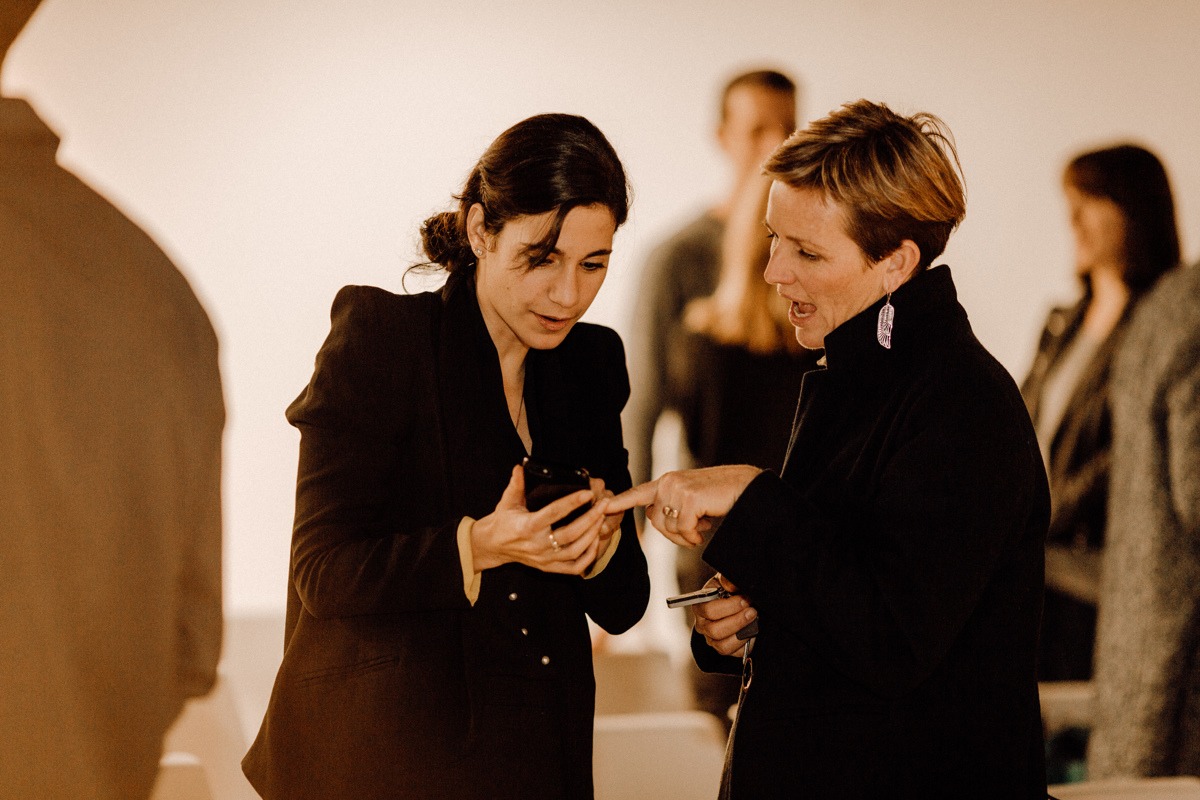 Some of our past speakers
Angus Brown
Tama Toki
Lillian Grace
Shyr & Brent
Shaun Quincey
Graedon Parker
Vaughan Rowsell
Brooke & Sonya